Why  Do You Need A Business Logo
Think about all the top brands on the market today, the majority of people know the top brands on the market by their logo.  Consider how when you see a business's logo how without thinking you know which business this logo belongs too. The majority of people have a visual connection to their favorite business's, when I go into a grocery store and I am looking for my favorite chocolate bar I just glance through the chocolate bar aisle until I find my favorite chocolate bar by the logo.
Logo Guidelines
The best method to designing your logo is to keep it simple as possible, by keeping your design simple but attractive you will save yourself much time and frustration. I recommend you use one of the simple text fonts which has been successful since logo's and banners has been used, remember some of the fancy text fonts might look awesome on your computer, but on other computers they might not look so awesome. Using simple text fonts is a sure method to know your logo text will look good on the majority of computers, also take the time to find memorable images or icons to represent your business which gives people a good idea what products and services your business provides.  Visual being attractive and memorable will be remembered by people longer than fancy text fonts.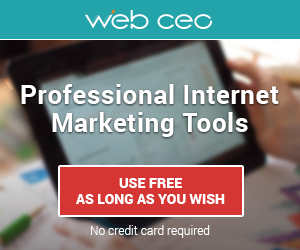 Adobe Illustrator
10 Times Zoom Magnification
Sketch Art Large Format
Access Images & Graphics Quickly
Editing Once & Update
10 Times Quicker Zoom
Creative Cloud
Preview
Adobe Photoshop
My Favorite Banner & Logo Software
Full Version Download
Editing Graphics
Tutorials
Tips
3 D Content Printing
Auto Generate Images
Corel Draw
Free logo Maker Software For Windows
Easy To Use Software
Editing Tools
Window Color System
Adobe Color Management Mode
High Quality Previews
Simple Colorization
Special Characters, Symbols & Glyphs
Compatible With Windows 7, 8, 8.1 & 10
More Software To Consider
Jeta Logo Designer
Apple Motion
Logo Maker
Summit Soft Logo Design Studio
Quick Logo Designer
What Is On My Mind
This article is all about assisting you in designing your business logo with the best free software available, you cannot go wrong with photoshop. This is my favorite software to use for all my business designing, this software has been around for a very long time and just keeps getting better with each new version. I have been using this software most of my life, in the past I was a professional photographer and this has been my bread and butter business design software since the 6.0 version. Since they are free or free trail downloads experiment with the ones which you are the most interested in using, Keep your banner & logos simple for the best results.