How To Find Purpose In Your Work-Loving What You Do For A Living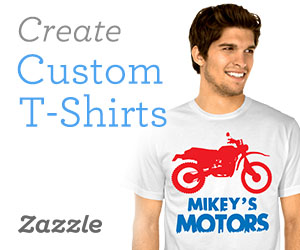 What Motivated You To Start A Business?
Everyone who is motivated to start a business does it because of some passion inside of them, your passion is what gives you a purpose in doing what you do to earn a living. Have you forgotten what that passion might be, finding and waking up your passion will give you a purpose once again in whatever you are doing to earn a living? We must have a purpose to enjoy our work to do our best every single day, the person who has a passion for what they are doing will experience much more success.
What Is Your Purpose?
When you have a purpose in your life motivation will come almost naturally, how to find the purpose in your work is to fulfill the purpose which gives your the passion in your life. For some people it is to earn a living or extra income, for others it might be  their way to help others succeed with their goals and dreams? Whatever motivates you and gives you happiness is your passion and your purpose in your life and with your work, what are your own personal and professional goals in your life?
Career Success
Many people do not find purpose in their work unless they are experiencing success in their career, what exactly is a successful career to you? For some people a successful career is a big bank account and fancy things, for others it might be a satisfying career or even having their own business. Everyone is different in what makes their career successful to them, learning what you want in success in your career can give you the answer to what is your purpose in your work? Are you even in the right career industry could be another question you need answered, for many people their purpose in their work is not found until they find the right career industry where they belong?
Are You Happy?
Many people earn a very satisfying income with the career industry they are working in, but are you happy doing what you are doing for a living? For many people to find a purpose in their work they must change their careers, very few people will feel they have a purpose in their work when they are not experiencing being happy. Does your career make you anxious and depressed most of the time, is your career affecting your overall health? Pursuing a career which is healthy for you and gives you a purpose is the answer to what many people are looking for, so if your work is not giving you what you need what other careers might be a better choice for you?
What Is On My Mind?
Everyone has different things which motivates them and gives them a purpose in their careers, for me starting my own online business has been a very good change in my life, but does not mean it will do the same for you? Every person must explore to find what is the purpose for them to be happy and healthy and love what they are doing, you really must have a passion for what you are doing to feel a purpose. Do not be afraid to change careers or start an online business, failing is not the worse thing which can happen to us so do not allow the fear of failing to keep you from reaching for your dreams and finding the purpose in your work.
Today's Bargain Deals