How To Increase Google Ranking-Ranking Is The Key To More Traffic And Sales
Things You Can Do To Increase Ranking
Google and all search engines are all about high quality content, what you can do when your content just does not seem to be receiving the ranking results you desire.  Many times you can boost your ranking with some little things such as offering discounts to a special group of people. The discounts which improves your ranking  are senior citizen discount and college student discounts, adding these two discounts can bring in more traffic from these age groups and at the same time improve your ranking.
Donate To Charities Related To Your Niche
Volunteer In Your Community with Related Niche Charities
Photo Contests
Google Analytics
Improve Your Website Ranking
First thing you really need to know is the current ranking of your website, a tool you can use for this is " Serps.com ". Asses your website ranking by typing the keyword you wish to check for ranking and this tool will show you where your website ranks with this keyword, this should be your first step to increase your ranking on Google and other search engines.
Website Speed
Website speed is a major factor with Google ranking your website, slow websites just do not rank high despite how high quality their content might be. Search engines realize searchers want fast results, websites with slow speeds will not rank high for this very reason. Searchers will not wait around for a slow website to load, we live a fast pace lifestyle today and patience is not tolerated with slow websites.
Google Speed Insight
Webpage Test
Y Slow Browser Extension
Zoompf
Pingdom.com ( Over 50 Good Speed )
 Website Health
Google will penalize websites considered not healthy, this will often cause your website not to rank as high as it would otherwise. To check the health of your website use the tool " pixelgrooves.com ", just put in your website url click check and you will receive the results of your website's health status.
Organic Traffic
To check your organic traffic use Google analytics, this really is a must for any website to monitor their traffic and many other things such as the keywords used to get to your website. Go on your Google analytics account and check the acquisition channels report, this will give you the information your seeking for your organic traffic and much more.
Organic Traffic Conversions
This information will tell you which keywords were used to get your website traffic, using the tool " Serp Fruit " you can connect your google analytics to this account by adding the Serp Fruit button on your home page.  Then on your Serp dash select domain, then track and click go. This will provide you with your keyword traffic for the past 12 months, knowing which keywords are productive is like money in the bank.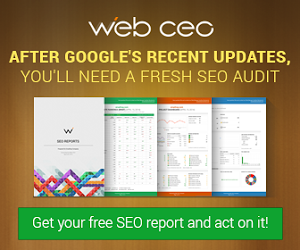 Google Keyword Planner
Keywords is your bread and butter for ranking high on the search engines, using Google keyword planner you can analyze your keywords which are going to give you the best results for ranking. Sign up for your free account, then click on search for new keywords and ad group ideas. Put in your keyword you wish to research, click the keyword tab button. The amount of searches and competition will be shown to you in the results, this will be the results for one month. Taking the time to research your keywords is very important for your success in ranking on the search engines, knowing what people are using to search is a powerful weapon.
What Is On My Mind
These tips will get you starting to see better results with your ranking, Google analytics is one powerful tool providing you with so much important information. There are tutorials on the website to understand even more what you can monitor on your website, you should be keeping regular track of your Google analytics information to stay ranked high on the search engines.