Traits Of Baby Boomers-Baby Boomers And Online Business
Traits Of Baby Boomers
Baby boomers are the largest generation between the years 1946-1964, if you were between the ages of 52 years old and 70 years old in 2016 you are one of the baby booming generation. There is more than 75 million people in this generation, first generation to grow up with the internet. The highest level of income in history which boosted the economy during their spending years. The apparel and the mid-life crisis product lines increased in income dramatically and this is the generation which pushed up the rates of home ownership, consumer spending and employment.
Baby Boomers Golden Years
As the baby boomers become closer to retirement age,  there has been an explosive increase in online business start ups, this purpose is either starting an online business to supplement their retirement income or preparing for their retirement. Many are using their careers and personal skills to supplement their incomes, over half of the self employed workers in 2000 was from this generation. Over three quarters of the baby boomers are regularly active online, average age of people starting a business on the internet since the year 2000 are people between the ages of 50 to 59 years old.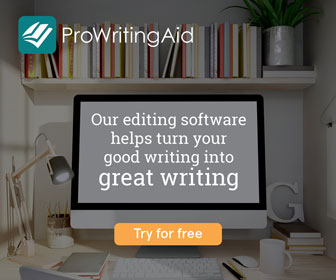 Why Start An Online Business?
Many of the baby boomers will experience no pension's or very low pensions, living on social security just will not be nearly enough to live comfortably. Many will be forced to work past the normal retirement year of yesterday, some will just do it for the fun and challenge. This is a great opportunity for them to be the first generation to use the internet for a supplement income, what other method to earn extra cash which still gives you the flexibility to enjoy your golden years? The baby boomers are a fun lifestyle generation, many will choose a business which will give them much pleasure yet challenging just to see how much income they can earn online.
How To Find Your Perfect Home Business
The baby boomers starting a business is not all about money, this is the generation who was the first to experience many new things. Many will share their lifetime knowledge, some might be from their careers but many will be from their passions. This for them will be like starting a new life, maybe they always dreamed of owning their own business or helping others by sharing their knowledge. This generation realizes they must stay active physically and mentally to be healthy, the internet business is the solution for this. Think about it, being able to travel and enjoy your golden years and still be active with your business you can take with you anywhere. Choosing something you have a deep strong feeling about or is fun is the best choices for your business, having fun enjoying networking making new friends and business contacts.  Now does this really sound like working, sounds like a pretty fun and exciting life to me.
Business Ideas?
If you really start brain storming you can come up endless ideas for a business, what you want to do is choose the business which you will be excited every day to jump on the internet, affiliate marketing is the simplest and requires a very low investment. If you check out Wealthy Affiliate above,  you will find everything in one place you will need to start your own online business, many people are more motivated by their hobbies and passions than actually money. Others would prefer helping others through their mentoring, this could be a business or life coach just for an example. Blogging would be the next simple and low investment business to consider, many other possibilities the sky is the limit.
Top Three Business Industries
The top three business industries now and more likely for a very long time are your wealth, health and relationships.  People will always be looking for opportunities to earn extra income, with the baby boomer's becoming older the health industry is going to just keep growing and today with the high rates of divorce people will always be looking for their missing partner. I was shocked to find out the never married group is the highest population, many people today just are not getting married. Who started this living together was an alright thing, guess who the baby boomer generation.
Other Business Ideas
Affiliate Business
A good program to begin with if your wishing to promote affiliate products are Amazon and Ebay, you will receive a commission for everyone who orders through your website links and banners. These both do all the work for you, all you do is get the people on their websites and when they order you receive a commission. Of course these are not your only choices, but these are good ones for someone just starting a business.
Wealthy Affiliate Business
If you are interested in a business which also provides you training and all the tools you require, wealthy affiliate is a business to consider. The training is awesome and very easy to follow along, even with no experience at all you will have your business up and running in no time at all.  You receive two free websites plus hosting with your free membership, WordPress websites are the best I have ever used and I will never use any other again.
Other Opportunities
Writing Freelance Work
Specialize In  What Your Good At
Hobbies
Passions
Start Your Own Affiliate Business Network
Finance Investing
Business Coach
Life Coach
Publish Your Own E-books, Videos, DVD's
What Is On My Mind
There is nothing stopping you from starting your own online business, have an idea or dream go for it. The internet has made this possible for everyone to succeed, start an affiliate business or your own blog. These are very easy to do and will cost you very little, take the opportunity to get the free training membership with Wealthy Affiliate. This is the best training online today and the price is right, be a brave baby boomer and take the challenge even if you are not a baby boomer just think and act like one.