Types Of Writing Styles-Developing Your Own Writing Style
 Writing Style
Your writing style is the method you express the topics you are writing about,  everyone who writes for themselves develops their own writing style in time. Think of your favorite authors, every author does expresses the topic they write about in a different method. At the same time every author should have the following in their writing no matter what their style.
Personality
Knowledge
Information
Attentive
Engaging
4 Styles Of Writing
In the writing world there are four different styles of writing, every style is preferred for different type of writing. There is not one writing style which is better than the other, which style a writer uses mainly depends on the topic and the message they wish to express. I will share more about each of these styles with you, but for now here are the four different writing  styles you might know.
Expository
Descriptive
Persuasive
Narrative

Expository
The expository writing style describes, explains and informs the reader of whatever topic the author is writing about. You will always find lots of facts and figures in this type of writing style, also this style is in an orderly factor and often has steps.
Business
Journalism
Academic
Technical
Descriptive
Descriptive writing style speaks pretty much for itself, it describes in detail an experience for the reader. Most often describes people, events or situations. This type of content usually found in writing such as  novels, non-fiction, poetry and journals or diaries. The author should include the following descriptive topics in this type of writing, here is the  list below.
Sight
Hears
Scents
Touching
Tastes
Persuasive
Persuasive writing style should be very familiar to most of you, this is the writing used very strongly in business marketing and advertising. You will also find this writing in editorials, especially well known in your product reviews. The author is plainly attempting to persuade the readers to purchase a product or to convince the readers to his point of view on a topic.
Reasoning
Arguments
Authors Opinion
Purchase A Product
Narrative
Narrative is the most popular writing style the majority of people are most familiar with, this writing style tells a story to the readers. The content will have characters and a plot, these always have a beginning and an end to the story. These are engaging to the readers, motivational and often stirs up emotions.
Novels
Poetry
Biographies
Autobiographies
Developing Your Own Writing Style
Knowing the four writing style types is important for a writer, especially when first learning to write. Develop your own writing style by writing naturally to allow your own personality to flow onto the pages, writing frequently you will develop your own writing style in time.  Writing to get your point across is your best goals in everything you write, I read my writing out loud until it sounds good to me and like me as well. Your writing should be a reflection of you, do not be surprised if your writing style changes as you become more experienced in writing.
Product Of The Day
Today's product is a freebie, the perfect gift for you or the extra special writer in your life.  Every writer should have this product on their computer to check their writing any errors before publishing, if you or someone you know does not have one of these this would make any writer even bettter and  the best part is its FREE.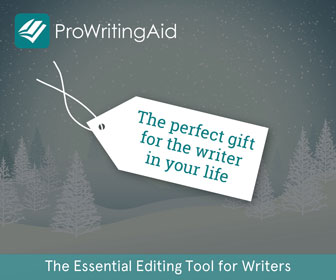 What Is On My Mind Today
I wrote this articles for all your writers, beginner or experienced you can always improve your writing. Like anything it takes practice and time, but if it is something you enjoy it will not feel like work. Any requests  for any specific topics in the future, please feel free to leave me a comment.